We build avionics systems and services to the customer's exact needs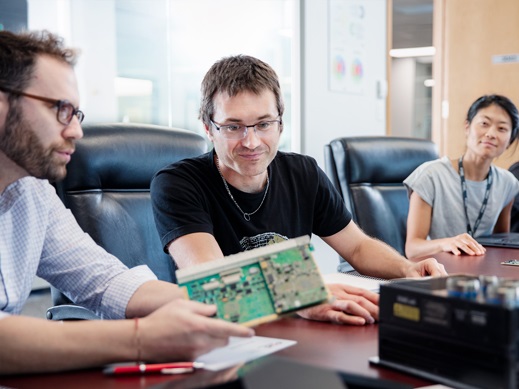 Our team is consistently able to meet the most demanding requirements of the world's largest aerospace manufacturers.
Focusing on customer intimacy and collaboration
We work closely with clients to tailor our avionics systems and services to their exact needs. Our software and hardware systems minimize sustainment costs and can be seamlessly integrated with third-party systems and rapidly adapt to architecture changes. We can help with all project phases, from needs assessment to training and repairs.

See why Korea Aerospace Industries (KAI) chose CMC to modernize its fleet of A-1 trainer aircraft used for advanced mission training and light attack missions.
Delivering the most reliable products
Our avionics systems have some of the longest lifespans and highest mean time between failure (MTBF) metrics in the industry. Thanks to our decades of engineering and manufacturing expertise, our commercial and military customers can support, protect, save, and transport lives safely and with peace of mind.
Designing open-architecture cockpit solutions
Our software and hardware systems can be seamlessly integrated with third-party systems and rapidly adapt to architecture changes to maximize flexibility and minimize sustainment costs.

See how we help clients retain their intellectual property.
Delivering SWaP-C optimized systems
We design our avionic systems to optimize size, weight, power and cost to give our clients the highest value solution. Our well-established processes allow us to consistently guarantee durable solutions that are ready to deploy quickly.
Leveraging our full-spectrum product portfolio
Our products range from certified avionics multicore computers and civil-certified FMS software to highly reliable GNSS receivers, custom displays, and microelectronics. Our broad portfolio also includes commercial off-the-shelf products.

See all products
Responding with agility
We are a laser-focused and highly responsive team with an international engineering and manufacturing footprint. We are big enough to continually support large aerospace programs, but small enough to remain agile and adaptable to your rapidly evolving requirements. We are proud to be the industry's only avionics manufacturer with headquarters in Canada.