Let your ambitions soar with a career at CMC Electronics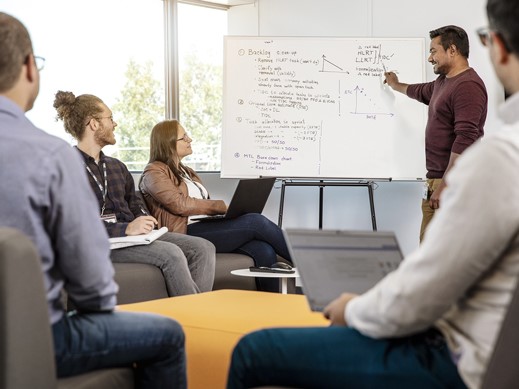 Want a rewarding career in aerospace? Join the CMC team and help shape the future of avionics.

CMC has been in operation for more than 100 years, and we continue to lead the way in avionics. Our team designs and builds cutting-edge integrated cockpits and avionics technologies prized by commercial and military clients worldwide. We are proud to be the only avionics manufacturer headquartered in Canada.

We are best known for our open-architecture engineering avionics systems offering flexibility, scalability, and long-lasting reliability. Our systems require the latest software technologies, and we are a leader in advanced R&D initiatives in which we partner with other forward-looking aerospace companies and universities. Our fighter/trainer cockpits and navigation systems are considered among the best in the industry.

We're always looking for creative and motivated people to take our industry-leading, out-of-the-box thinking to new heights.

Join our team and help us make air flight safer and smarter. Make your mark on a wide range of complex and innovative projects while developing your skills and cutting-edge knowledge in a forward-looking industry. Spend your days working hand in hand with customers around the world and on programs across all types of aircraft.

Inspired? We want to hear from you.