We design and manufacture cockpit systems integration, avionics and displays to the highest civil and military standards.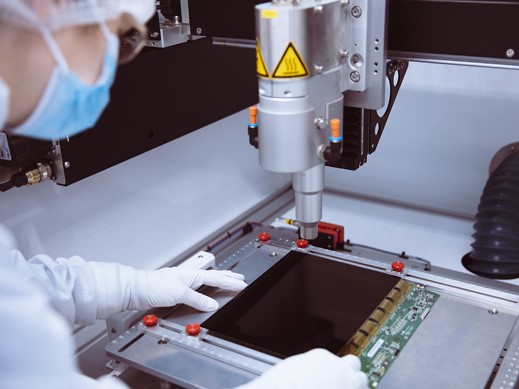 The CMC team has been shaping the future of flight for decades – always in close connection with our customers to help them better serve, protect and succeed.

Our engineering capabilities unite the world's top software and hardware design talent, state-of-the-art system integration, and Human Factors Engineering (HFE) laboratories all behind a single objective: the safe and uninterrupted continuance of our customers' flight operations. Our engineering team is focused on innovation and collaboration which brings world-class solutions to our customers. We work with the latest technologies to solve the most complex challenges in aerospace today.
Design
Civil and military product development and certification for avionics products
Complex systems integration and installation design of cockpit suites and avionics including HFE and System Integration Laboratory (SIL) design
Environmental testing to civil and military standards
Certification
Transport Canada accredited Design Approval Organization (DAO)
DO-178C, DO-254, DO-160 certifications
DO-200B Aeronautical Database certified by TCCA, EASA, FAA
DLA certified MIL-PRF-38534, class H for microelectronics manufacturing
Operations
Our operations capability across Canada and the U.S. includes the fabrication of avionics computers, GNSS receivers, cockpit panels, and displays, as well as advanced optoelectronics, microelectronics, and hybrid electrical circuits.
Avionics Manufacturing
Avionics manufacturing, integration and testing
Printed circuit board assembly Class 3
Approved by all major regulatory agencies and OEMs
Specialized Manufacturing Equipment and Processes
Clean-room manufacturing
Computer vision-based quality control
Highly Accelerated Life Testing (HALT), Highly Accelerated Stress Screening (HASS) environment test chambers
Dry lamination display manufacturing and assembly
High-reliability thick film and optoelectronics assemblies meeting MIL-STD
Complex circuit card assembly to Nadcap specifications
Automatic machining and robotic painting cells
Locations
Headquarters
Montreal, Canada
Total space: 271,731 sq.ft.
Design, engineering, manufacturing, sales
Commercial and military avionics and microelectronics
US Facility
Sugar Grove, Illinois
Total space: 45,000 sq.ft.
Design, engineering, manufacturing, sales
Military HUD and cockpits