Cockpit Systems Integration
Scalable and highly reliable open-architecture cockpit solutions well suited for both forward-fit and retrofit applications in the commercial and military air transport, fighter/trainer, and helicopter markets.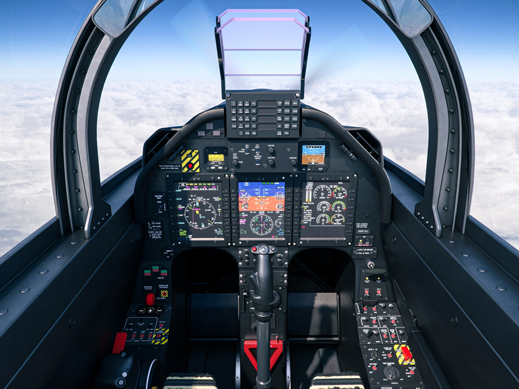 Fighter and Trainer Cockpits
Highly reliable, civil-certified trainer cockpits that enable military customers to shift introductory tactical training to basic and advanced trainer aircraft, and achieve significant cost savings.
Helicopter Cockpits
Partial to full cockpit modernization options for both civil and military helicopters aimed at reducing pilot workload and life cycle cost.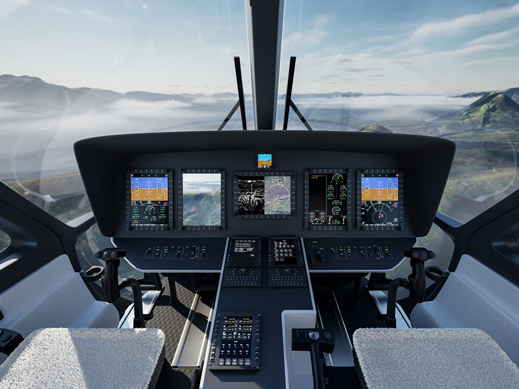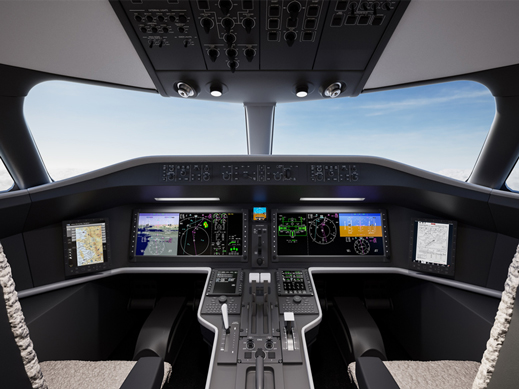 Air Transport Cockpits
Turnkey cockpit solutions comprising best-in-class core elements and supporting worldwide operations within current civil airspace and the global air traffic environment.
Software Applications
Tailored Flight Management System (FMS), Primary Flight Display (PFD), Navigation Display (ND), Multi-Function Display (MFD), Synthetic Vision System (SVS), and mission management applications to improve situational awareness and reduce pilot workload.