Microelectronics
High-reliability state-of-the-art microelectronic circuits and optoelectronic components – backed by more than 50 years of hybrid circuit manufacturing experience.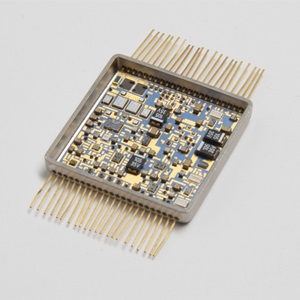 Custom Microcircuit Hybrids
High-density, thick film custom hybrid microcircuits with precise laser-trimmed resistors for long-term reliability.
Optoelectronics
Small form factor Avalanche Photodiode (APD) and quadrant receivers in robust hermetic packages to reach longer distances and detect low optical signals faster.