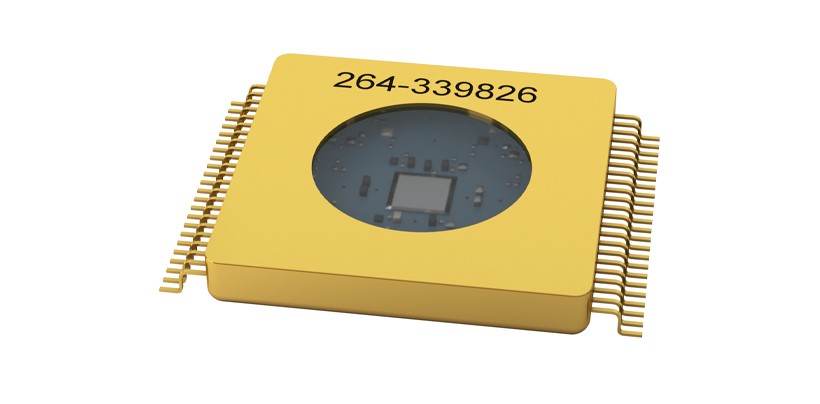 CMC Electronics today announced the introduction of its new COTS 3-mm InGaAs quadrant pin receiver. This receiver stands out in its capability to accurately detect wide optical signal levels and to operate in harsh and varied environments. It also has the largest active area with 4 transimpedance amplifiers (TIAs) in the most compact hermetic package in its class.
This product is well suited for laser spot tracking, laser alignment, guidance, free space optical communication, position sensing and laser range finding where high dynamic range and sensitivity are key. The receiver module includes a standard ambient light rejection circuit, thus eliminating unwanted background light signals. It can detect optical signals at both 1064nm and 1570nm supporting eye-safe applications. Multiple features such as single or multi-stage automatic gain control (AGC) providing high-dynamic range as well as elective input filtering facilitating low cross-talk are also offered to enable higher detection accuracy.
As with all CMC's microelectronics products, customization of this quadrant receiver is available. Different detector size, bandwidth, automatic gain control (AGC) levels, fast overload recovery and packaging can be offered to fit customers' system design needs. Additional features can be incorporated without compromising the weight and size of the receiver.
More information on this product is available here.
About CMC
CMC Electronics (www.cmcelectronics.ca) has achieved an international reputation for innovation and excellence in the design and manufacture of cutting-edge cockpit systems integration, avionics, display solutions and high-performance microelectronics for the military and commercial markets. Based in Montreal, Canada, the company has facilities in Canada and in the USA serving its customers worldwide.
Contact:
Marie-Hélène Emond
Manager, Marketing Communications and Public Relations
Marie-helene.emond@cmcelectronics.ca
T +1 514-748-3113